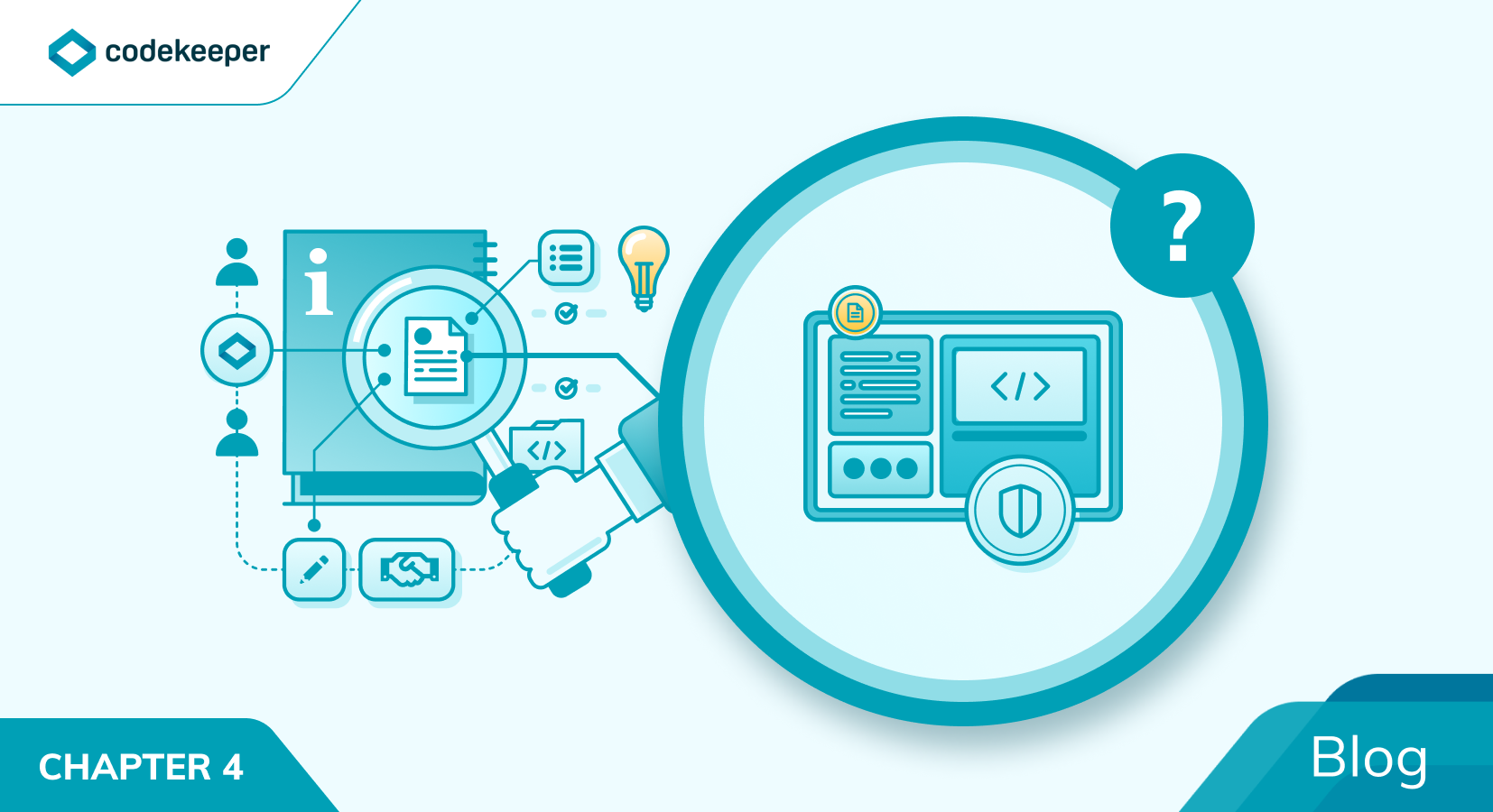 How does software escrow work?
Software escrow agreements vary depending on the agent's scope of services, including verification services & SaaS escrow, but the core responsibilities of the parties are more or less consistent across the board.

We will tell you about the journeys each party goes through when onboarding software escrow.
---
---
---
---
---
Escrow Process For Beneficiary
For the beneficiary to initiate an escrow on the Codekeeper platform, the first step would be to register their account on our pricing page under the software escrow package which appropriately suits their needs. Once the account is set up, they can move towards initiating the escrow by entering all of the contact information of the relevant parties, inviting their depositor to sync up their source code repositories with our platform, and request custom terms for the escrow contract. Once the beneficiary and depositor have signed on to the agreement, the escrow is active!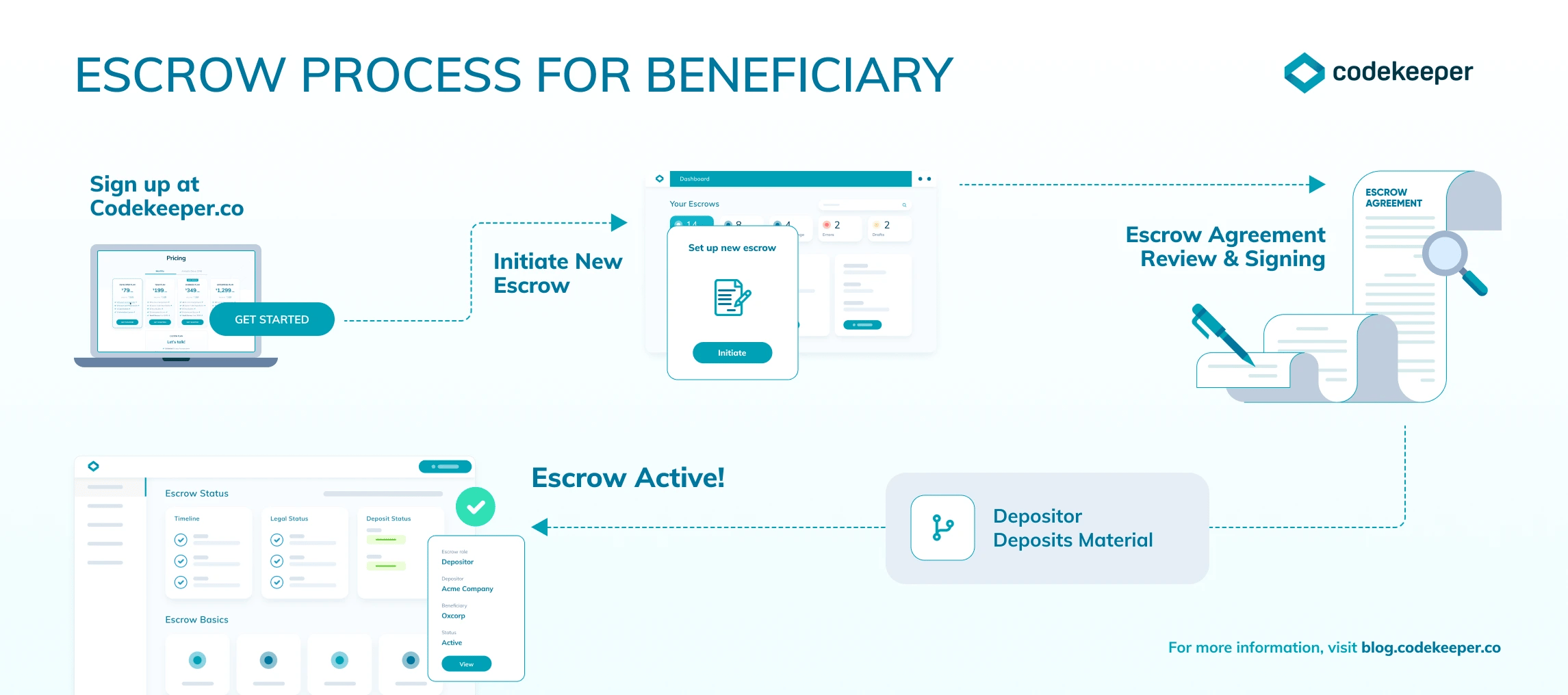 ---
Escrow process for Depositor
The depositor's first step should be to register their Codekeeper account under the relevant software escrow package on our pricing page. Once their account is registered they can begin setting up their escrow by clicking on "initiate escrow" and entering their, and the beneficiary's contact details. They can then link their source code repositories to our platform so that we can begin taking deposits of the material into escrow. The fully customised escrow agreement will then be sent to both parties, and once signed, the escrow will be active.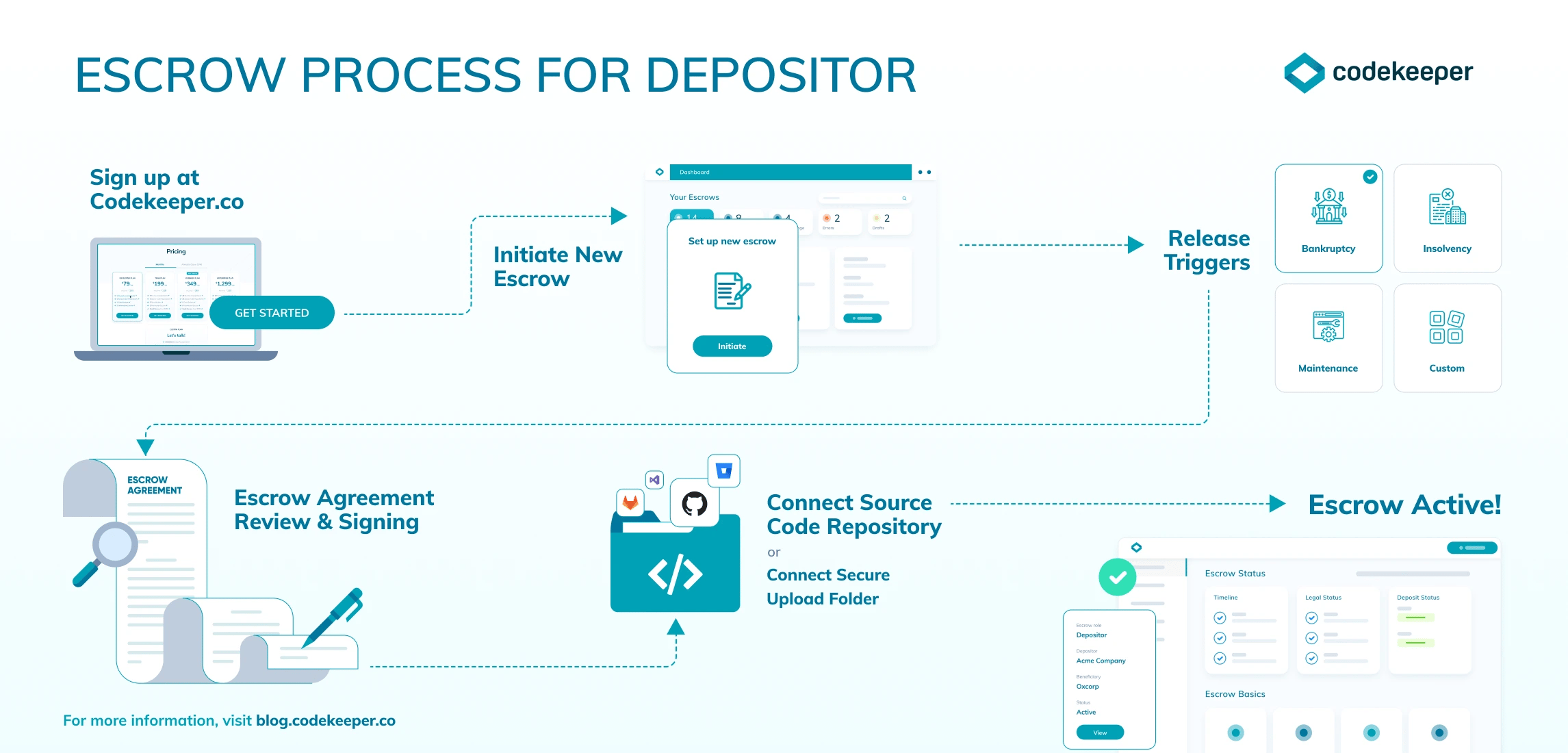 ---


Escrow process for Escrow Agent
Once a client registers their account on our platform, our concierge will send them instructions on how to initiate their first escrow. Once all of the contact details and custom terms are submitted, we get to work on preparing the escrow agreement for signature. At the same time we request access to the depositor's repositories in order to take deposits of material into secure escrow. Once the agreement is signed by both parties, the escrow is active.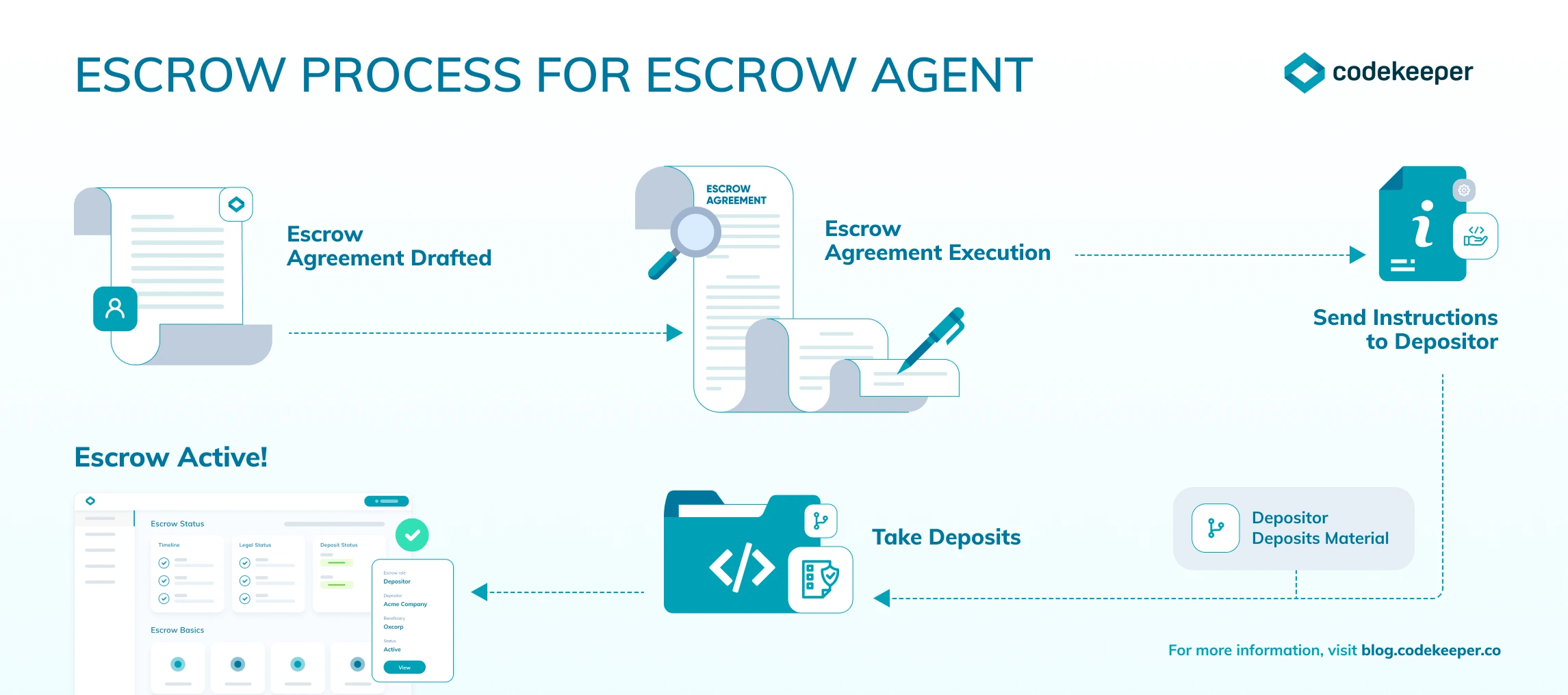 ---
Release Process
In the event that the release condition is met, the beneficiary should notify us so that we can begin to process the release of the escrowed material. We immediately let the depositor know that a request for release has been made while simultaneously validating the request with the relevant authorities (banks/courts) or through requesting relevant proof. The depositor has 15 days to raise any objections against the release request. If an objection is made then litigation will take place while the material remains in escrow. If no objections are made, the material is released to the beneficiary.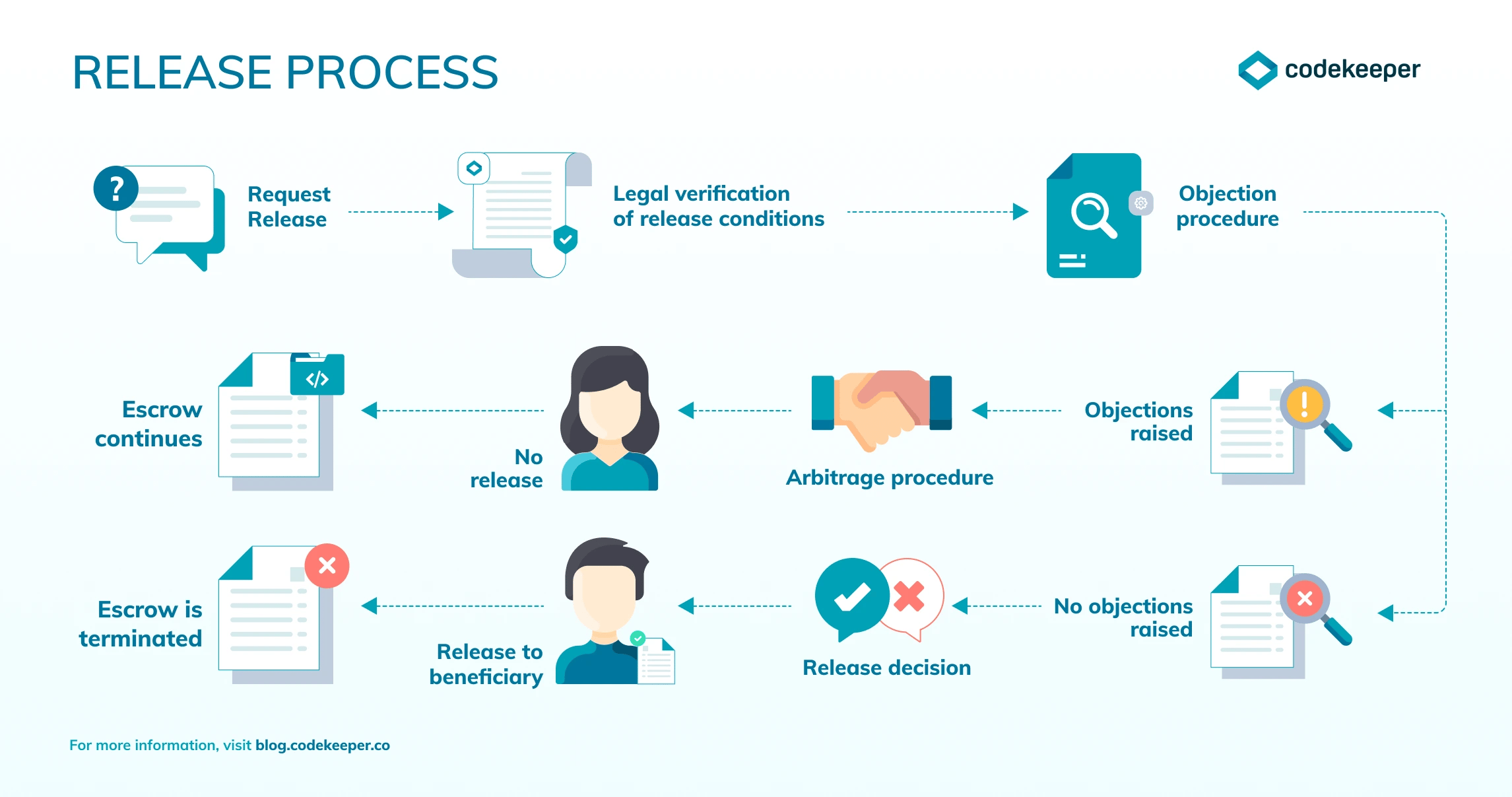 ---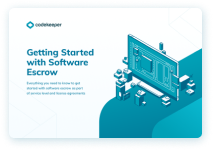 This article is part of the FREE Ebook:
The Ultimate Guide to Software and Source Code Escrow
Do you want to be the first one to know when the Ebook is published? Subscribe to our newsletter here .