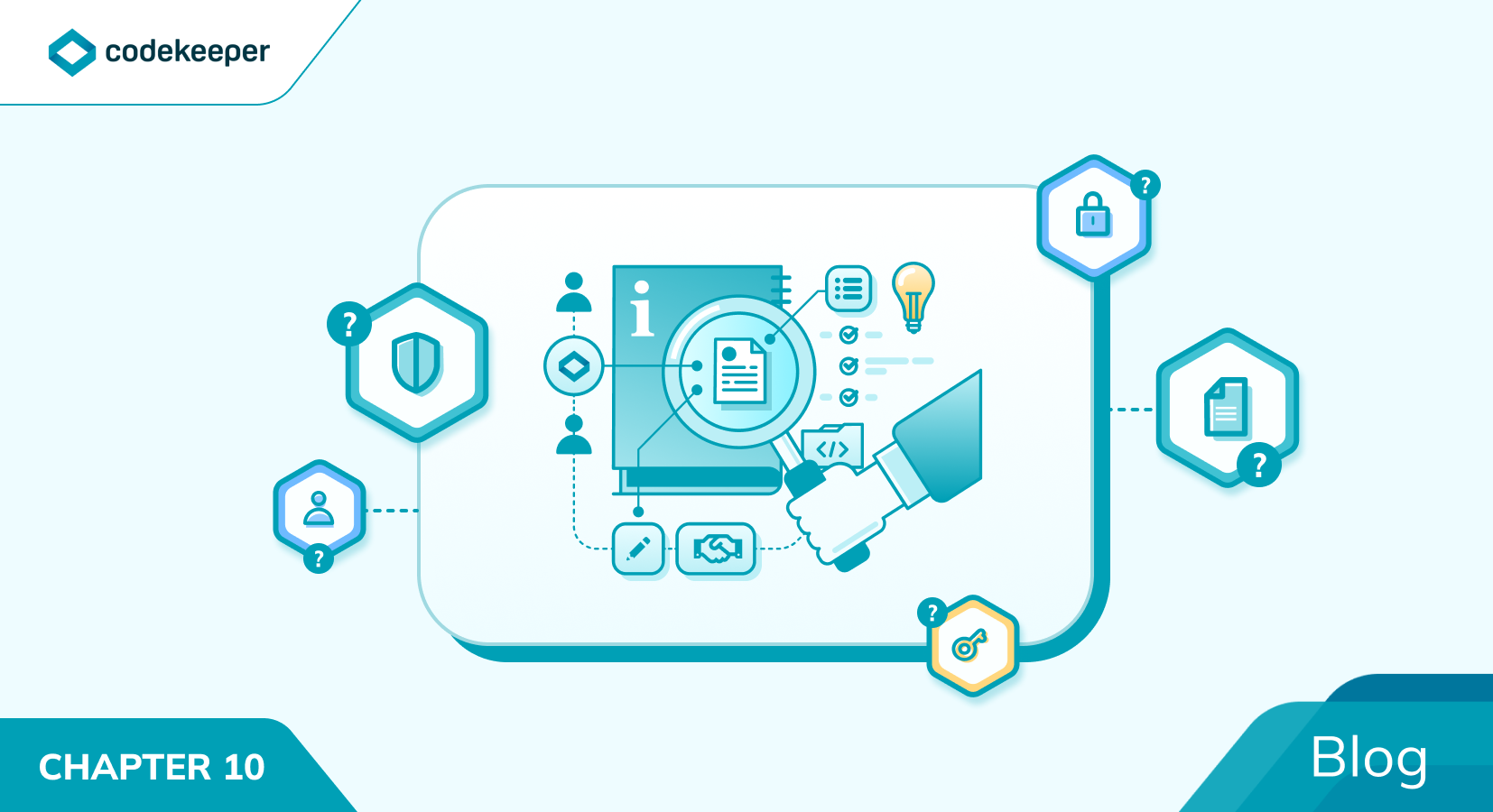 What should be deposited in my software escrow?
Should you decide to deposit your software into escrow, the first step you'll need to take is to draw up a list of all the materials that need to be deposited. This is a way of making sure that you don't forget anything you may need in the future. Without a comprehensive list of all the components you'll need, you could find yourself missing a crucial element that enables you to make use of the software in escrow when you need it most. This section will walk you through some of the important things to consider that will help you avoid making an incomplete deposit.
---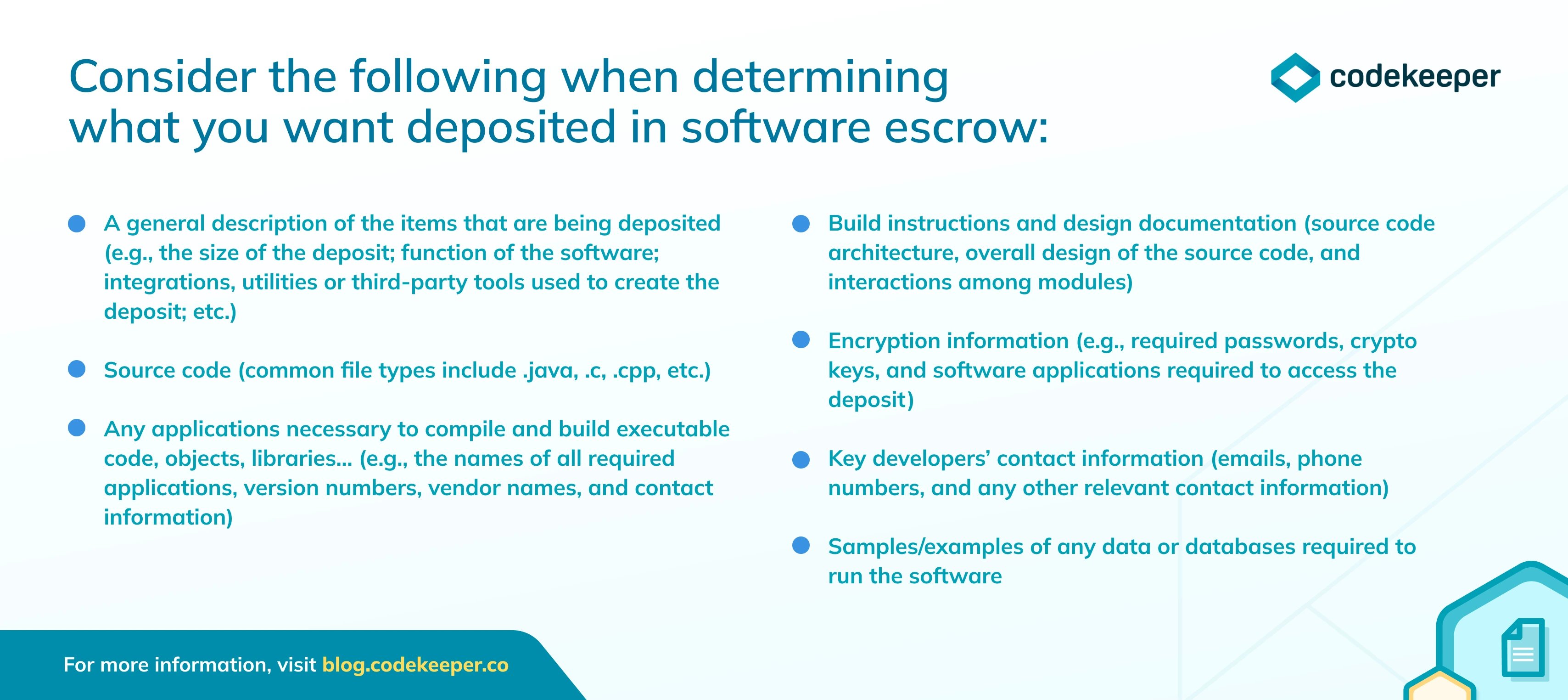 ---
Though the list above is not exhaustive, and considering that deposit materials vary on a case-to-case basis, it's a good place to start when thinking about what items could help you minimize risk.
Once you've decided what items need to be deposited into escrow, you need to make sure they actually make it to your escrow agent. Having a clear idea of what items you want to be escrowed—and supplying this list to your escrow agent and software developer in advance—will help facilitate the entire escrowing process.
This is an important "best practice" because it helps your escrow agent when it comes to quoting the most accurate fees for verification services and determining the deposit materials requirements. Communicating the list to the software developer in advance also helps to avoid problems down the road as they may not always be able to escrow everything for any number of reasons, including legal restrictions or contract limitations.
When it comes to software escrow agreements, another critical thing to include is verification services. This is a means of ensuring that, in case an escrow release is necessary, the beneficiary will be able to read, alter, and upgrade the escrow materials, including source code, independently from the vendor. The following chapter will cover verification services in more detail.
---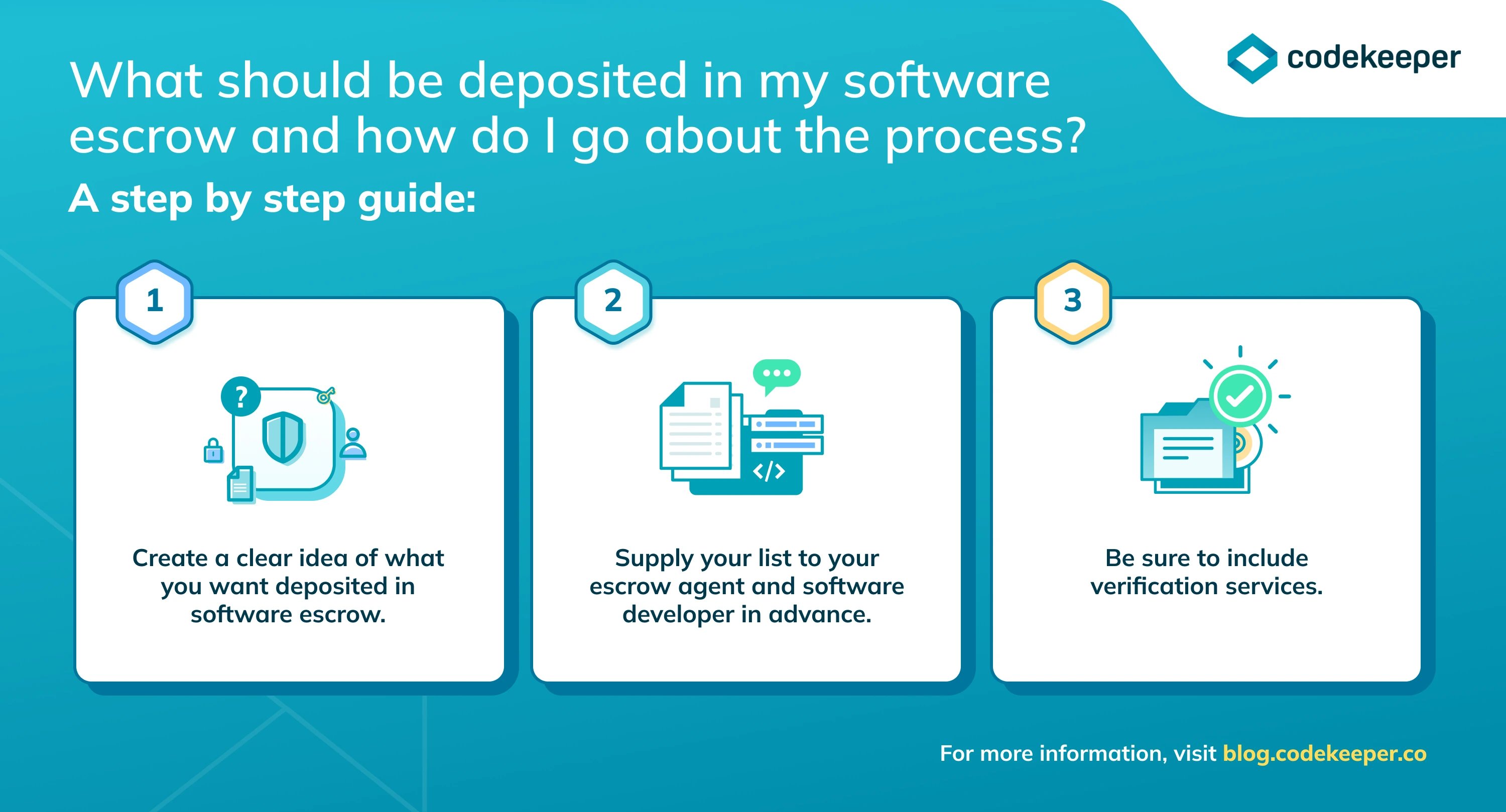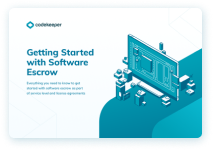 This article is part of the FREE Ebook:
The Ultimate Guide to Software and Source Code Escrow
Do you want to be the first one to know when the Ebook is published? Subscribe to our newsletter here .