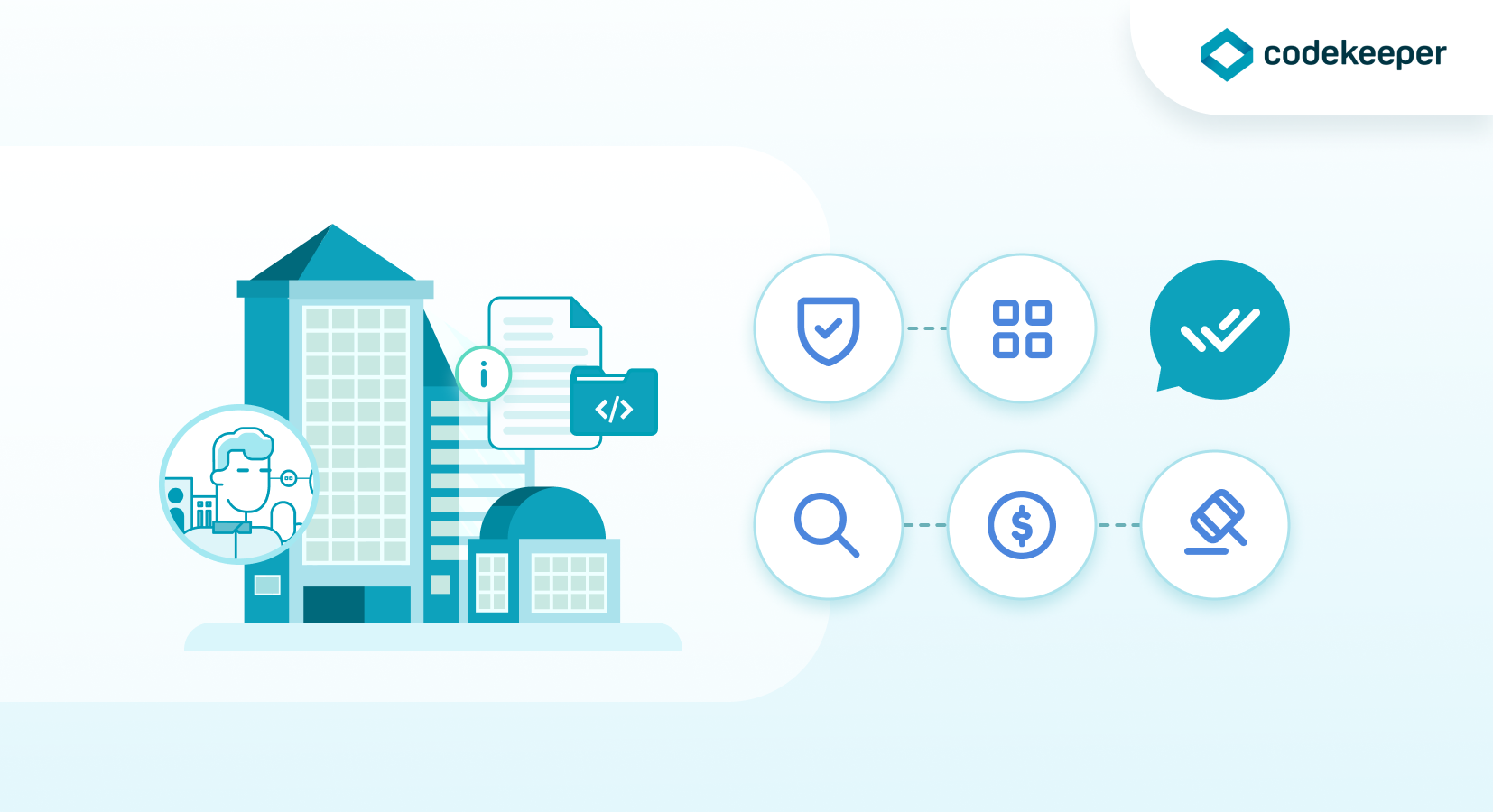 Written by Jo Rust | Published on January 20, 2023
When it comes to choosing a software escrow agent that suits your individual needs, there are some elements you need to take into consideration.
At Codekeeper we place paramount importance on customer service. We do so through continuously investing in our team, technological innovations, and customer relationships we have carefully built over the last 9 years.
We constantly strive to provide our customers with the absolute best value on the market as we understand how important it is to deliver on our promises in our customers' time of need.
We are fortunate to work with major, well-respected brands such as KPMG, Deloitte, EY, and EWC. The top 4 biggest accounting firms in the world. These companies trust us with their mission-critical data because they know we always provide the best in customer service. Our value proposition lies in our ability to mitigate risks that can affect your business in a negative and sometimes catastrophic way.
So it's fair to say that we know what it takes to be a market leader in software escrow services. There are various factors to consider when choosing an escrow agent. Does their solution provide your tech team with easy integration for the tools they already use? What is included in your subscription? Are you getting the best value for your money? Will you receive the support you need when it really matters?
Here are a few things to consider as you do your research.

Security Protocols
Security and safe storage are of the utmost importance when it comes to choosing a software escrow agent. As software moves to the cloud, security procedures can become more complex. The use of both physical and virtual vaults should have strict management and access controls.
Too often a client will solely focus on pricing and overlook security protocols. Ask questions like:
- What type of encryption do they use?
- How do they keep emails safe and secure?
- How does their system monitoring work?
- Do they comply with ISO27001 protocols?
- Do they maintain their own Security Operations Center?
Make sure to factor these questions into account when you do your research on a prospective agent. Download this free information security guide to help you better navigate through your search.
Track Record
Anyone can put up a website saying they provide software escrow services, but who is this software escrow company that you will potentially invest your money and critical data with? How long have they been in business? Which geographical areas do they operate in?
Any reputable software escrow agent will be able, and willing to provide you with information on who they are and whom they've worked with in the past. Ask them for references and to show you how they've provided solutions for similar companies to yours.

Transformational Factors
An important part of entrusting your mission-critical software with a company is to gain an understanding of its ability for diversification in terms of its service offerings.
Any software escrow agent worth their salt should be able to provide a portfolio of services that include on-premise, SaaS, and hybrid environments. This ensures stability in terms of being able to securely recover critical information in the event of a downturn in one service line.
Diversity in services offered should also be considered as you don't want to be left in a pinch when you really need support and find out the company you have signed up with doesn't offer the service you now need.
Value For Money
Another key factor to consider is to weigh what you will be spending against what you'll receive in return. You get what you pay for, but at the same token, you need to consider what exactly you'll receive for handing over some of your hard-earned money.
Some factors to consider:
- Does the company offer a custom agreement tailored to your needs?
- Does your subscription include unlimited deposits?
- Are verification services included?
- Does the software escrow company provide additional services for SaaS recovery?
- What kind of support can you expect when a release event occurs?
- Does the company offer GDPR and HIPAA compliance?
- Does the company offer support for other types of escrow assets, e.g. hosting escrow, documents escrow, etc?
Legal Support
Finally, it's worth considering what kind of support the company offers in the way of drawing up the software escrow agreement needed between a supplier and a software end-user.
When it comes to drawing up the escrow agreement, the agent should be able to help draw a custom agreement to suit your needs. The agent's primary purpose is to provide support to you as the client. This includes:
- Acting as a mediator between the licensee and licensor while negotiating the terms of the agreement.
- Offering sound legal advice to you as the client.
- Reliable customer service whenever you need it.
- Solid support in the occurrence of a release event and assist you in preserving your business's continuity.
- Being available to answer any questions or concerns you may have.
---
We have put together a number of free guides to help you better understand the ins and outs of software escrow which you are welcome to download by clicking on the button below.
---