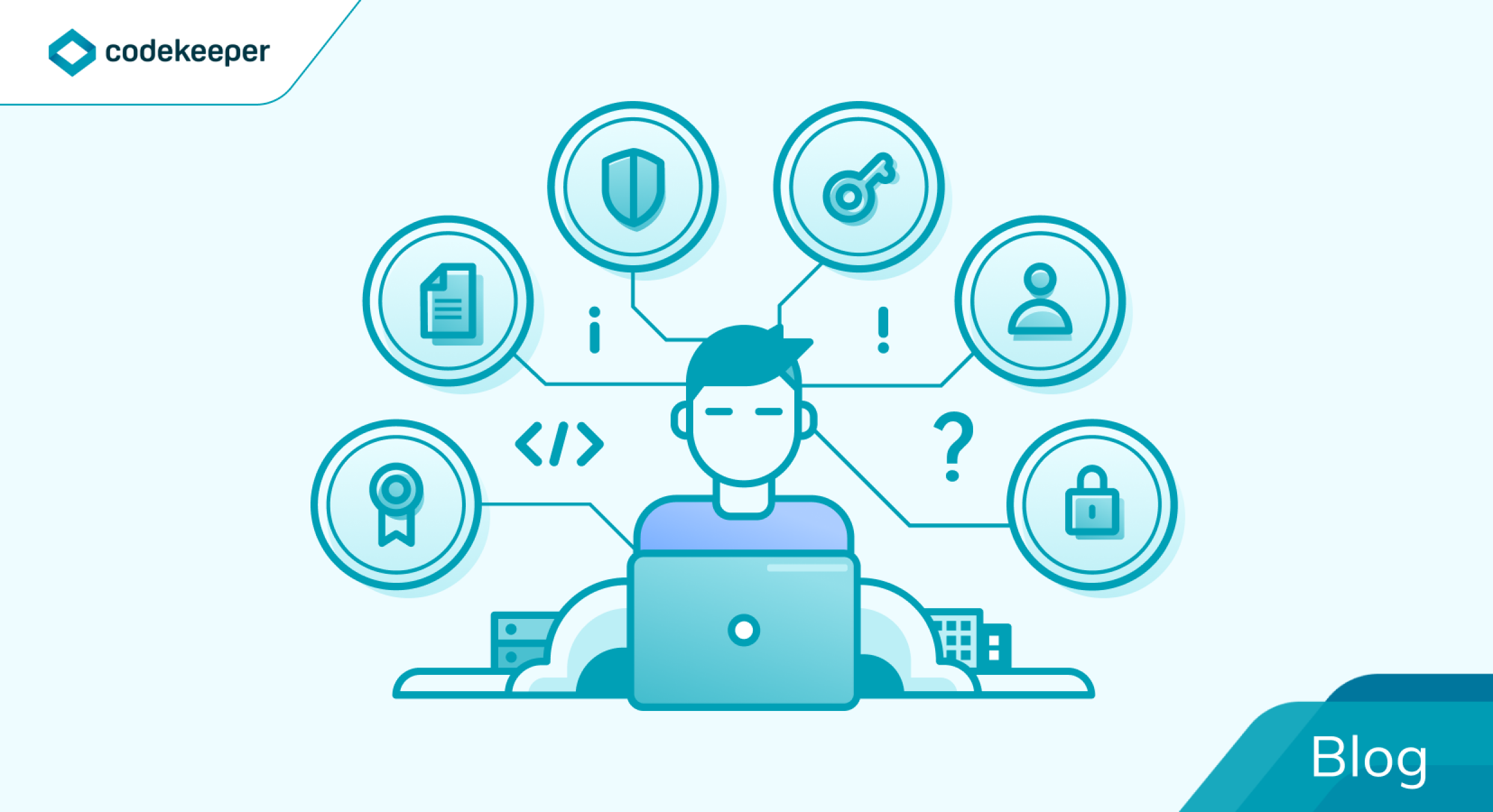 If you're thinking about outsourcing your development, you must surely be wondering about how to keep your data secured.
Data breaches are a real danger that can lead to fines and a damaged reputation. It's very important to understand how your data is being handled by everyone you work with, especially when working with agencies in different countries where the laws may differ.

This article gives you six tips on securing your development outsourcing. These tips include protecting your intellectual property (IP), asking about security certifications, limiting privileges, forming an airtight agreement, and preventing breaches.
---

Protect Your Intellectual Property
Before outsourcing your development, you must be familiar with intellectual property laws. If you're outsourcing out of your country, you will also need to review the intellectual property protection laws in that country.
You can then discuss intellectual property policies with your selected agency. You will want to make sure they understand the laws and that they follow the rules.
Ask about their security measures around intellectual property protection. For example, do their employees sign non-disclosure agreements (NDA)? The agency should be able to provide these details in-depth. If not, take it as a red flag. You can also discuss discrepancies and have your lawyer add this to your contract.

The agency should be able to provide these details in-depth. If not, take it as a red flag. You can also discuss discrepancies and have your lawyer add this to your contract.
---
Ask for Security Certifications
Be sure to ask the agency about their security certifications and industry regulations. Having those shows that your security is a priority.

One of the best security certifications a company can hold is the ISO 27001 certificate. This certification makes companies go through rigorous tests in order to be certified. Additionally, they must be recertified every three years.
Any other certifications they can provide are a plus.

After looking for certifications, look to see if they meet industry regulations. They need to be compliant with all applicable regulations and should not have any penalties.
Depending on your industry, you may want to look up these regulations:
- HIPAA
- GDPR
- FDA
---

Limit Their Privileges
Never give your outsourced agency full, unlimited access to your information or data. They should receive limited, restricted access. Always monitor their activities and have your team report any suspicion.
You can give access to parts of projects at a time. Only give them access to the parts that are necessary to perform their tasks. This will help reduce the risk of your data being leaked. The less data that can be hacked, the better.

Make separate accounts and passwords for the agency's employees and don't allow them to change these passwords. Never give them a user role with high-administrator privileges unless it is absolutely necessary.

Be sure to make it clear that when handling your data, your agency needs to take protective measures to isolate your information from that of other clients. This will guarantee that your privacy is protected.
---
Form an Airtight Agreement
When writing up a contract, make sure to be as detailed as possible about your negotiations. Be sure to add details about your concerns over breaches and leaks. This is often overlooked.


Your data is in the agency's hands and they must fulfill your security requirements. Requests should be granted to ensure security standards of both sides are met. They should not skimp out on security and use your guidelines as a bare minimum.

Investing in a lawyer to go over this agreement is recommended. Find a professional who has experience with outsourcing, development, and relevant laws in the agency's country.
---

Prevention
Your agency should have the technology to prevent data exploitation. Sensitive data should be protected from being copied or emailed.

Their employees should follow the rules you set in the agreement. They should also check their outbound traffic regularly. This will help eliminate leaks.

Employee activities should be monitored if they are suspected of a breach of contract.
---
Choose the Right Partner
Choosing an outsourcing agency is time-consuming, but you should not rush when it comes to the security of your data.


By using the tips above, you can take some steps into securing your development outsourcing and preventing future security breaches with your data.

You want to partner with an agency that has your security at the front of their minds and also has extensive security measures and procedures in place.

If you need extra assurance, call on CodeKeeper to help set up a secured workflow to make sure your code is compliant, encrypted and automated.
We offer an all-in-one solution for source code escrow as part of service agreements.
Your security and data are vulnerable. Make sure to take the necessary steps to protect it.